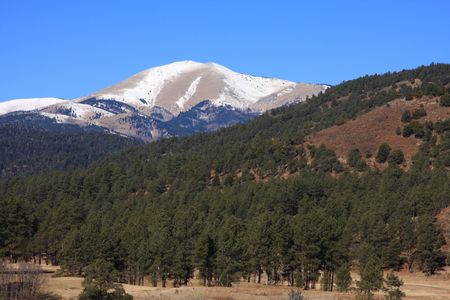 Here at Innsbrook Condos, we've always known that Ruidoso is a pretty special place. The town we call home might be small, but it's got a big heart that welcomes visitors from all over the country every year. That's why the New Mexico Hospitality Association recently named Ruidoso 2016's Destination of the Year.
The announcement was made at the association's annual awards ceremony which highlights communities and organizations that excel in the field of hospitality and tourism. Ruidoso might not have been the biggest town vying for the title of Destination of the Year, but the judges were impressed with the positive impact that the hospitality and tourism industry has had on our community in recent years.
"The metrics presented by Ruidoso showcase the double-digit growth they have experienced as a result of an investment made by the entire community to strengthen the economic impact of tourism," wrote the judges in their decision.
Ruidoso's Director of Tourism Gina Kelley credited the local community with "creating unique experiences for people that come to visit our beautiful mountain village." She also acknowledged the hard work of the many individuals who contribute to Ruidoso's tourism industry.
As the home to New Mexico's premier ski resort, hiking and cycling trails, music venues, golf courses, fishing holes and more, it's no surprise that Ruidoso should be recognized as one of the best tourist destinations in the state. If you've never visited us before, why not come down to Ruidoso and see what all the fuss is about? Give us a call today at our toll free number to book your reservation today!