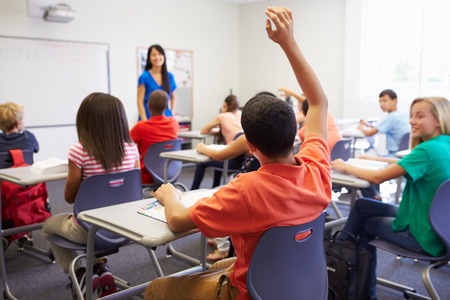 Every year, New Mexico's Public Education Department releases a comprehensive ranking of all 89 school districts in the state based on various metrics of achievement. The Ruidoso school district struggled with its rankings in the past—receiving an overall grade of a 'D' just three years ago—but 2016's rankings show Ruidoso's schools have made remarkable strides in recent years.
This year, the Ruidoso public school system received an overall grade of 'B,' its best grade ever under the state evaluation system. This puts the Ruidoso school district in the top 25 percent of districts statewide. It was one of just 18 school districts to receive a B grade this year. District school superintendent George Bickert attributes the improvements to a collaborative effort between students, parents and educators.
"It was the cumulative effort of staff, students and parents," he said in an interview with Ruidoso News. "All of us working together for positive outcomes for our kids and schools."
The Ruidoso public school system might have come a long way in just a few short years, but that doesn't mean Bickert and company are content to rest on their laurels. Now, the district is looking beyond state rankings, hoping to improve Ruidoso schools' national standings as well. It will take a lot of hard work and dedication, but the Ruidoso public school system has already proven just how much progress it can make in a short amount of time.
We're proud to live in a place where school staff and administration are so committed to the success of their students. Congratulations to everyone in the Ruidoso public school system who made this achievement possible, and best of luck in the future!