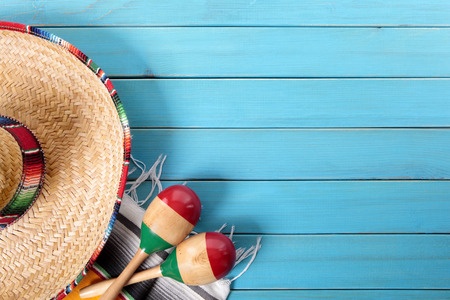 Looking for something to do this weekend? Why not stop into the Hubbard Museum of the American West in Ruidoso Downs to learn a little more about the rich history and cultural traditions surrounding Cinco de Mayo?
This holiday commemorates Mexico's decisive victory in a battle against the French that took place on May 5, 1862. Although Mexico would ultimately lose the war with France, this battle marked an important moment in Mexican history. 5 years after the battle, Mexico finally regained its independence when US officials demanded that French troops be withdrawn from Mexican territory and Napoleon III begrudgingly complied.
Today, Cinco de Mayo is widely celebrated not only by the Hispanic population of Mexico, but also by their counterparts in the American Southwest. Here in Lincoln County, the Hubbard Museum will be hosting its very own Cinco de Mayo festival this Saturday, May 6. The event will feature a number of family-friendly attractions including Mexican bingo and traditional dance performances from the Hondo Fiesta Dancers, a local ballet folklorico group.
There will also be a historian on hand to deliver a presentation on the history and traditions of Cinco de Mayo. Following the presentation in English at 1pm, the Assistant to the Mexican Consulate will deliver a second presentation in Spanish at 2pm.
This event will be a great opportunity to partake in the Cinco festivities, and learn a little more about our region's Mexican American heritage. The celebration will run from 1-4:30pm on Saturday—be sure to stop in and check it out!