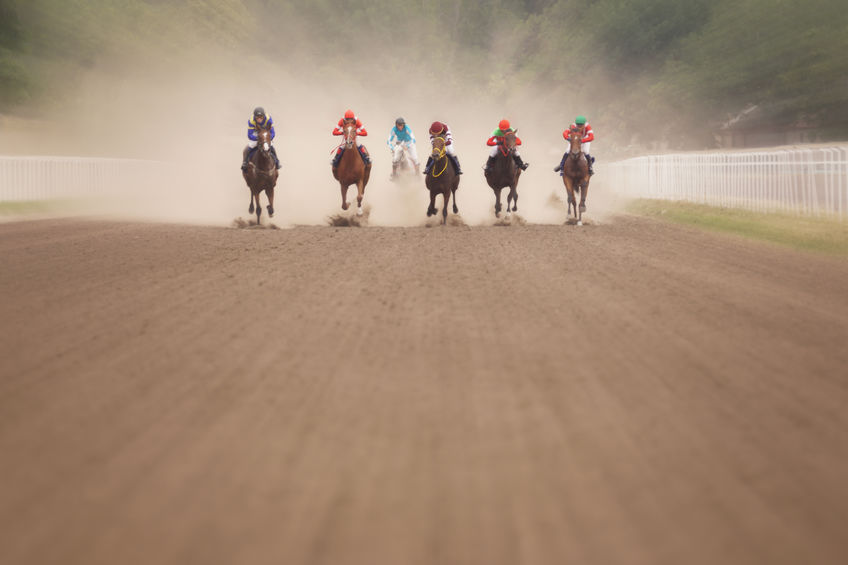 If you're in the process of planning a trip to beautiful Ruidoso, NM this spring or summer, we suggest checking out Ruidoso Downs Racetrack.
With live races beginning in late May, and running each weekend through early September, there's ample opportunity for you to catch one of these thrilling races.
Aside from racing, there is also a casino on site and several other events that will take place throughout the racing season. When you're ready to plan a day at Ruidoso Downs, we encourage you to read on.
Live Racing
As mentioned above, Ruidoso Downs is one of the top attractions in the Ruidoso area. Beginning Memorial Day weekend, and running each weekend until Labor Day, you and your party will have the opportunity to view some of the very best thoroughbred and quarter horse racing in the state. The All-American Futurity is also held at the Downs annually, which is the richest race in all of quarter horse racing.
The racetrack has been in operation for nearly 70 years and is also home to the Grade I All American Derby every September, which is a race that has a purse of around $2 million.
Admission is free at Ruidoso Downs Racetrack, and there are summer concerts that run throughout the season as well.
Hall of Fame Induction
On Friday July 8, there will be a special Hall of Fame induction ceremony to honor some of the biggest names in the history of the track. The event will feature an evening race, dinner, induction ceremony and music. Tickets can be purchased for $50.
Billy The Kid Casino
If racing isn't really your thing, you can head over to the accompanying Billy the Kid Casino while others in your party view the races. This casino is back up and rolling after the pandemic and holds a variety of slot machines for your enjoyment, a sports bar and much more.
Should you decide to visit Ruidoso Downs Racetrack in the near future and are looking for a comfortable place to stay during your trip, we ask that you think of us at Innsbrook Village.
Our spacious condos and townhomes will be the perfect place for you to relax after a day at the track. No matter what your rental needs may be, we ask that you reach out to our staff today at (575) 258-5441.