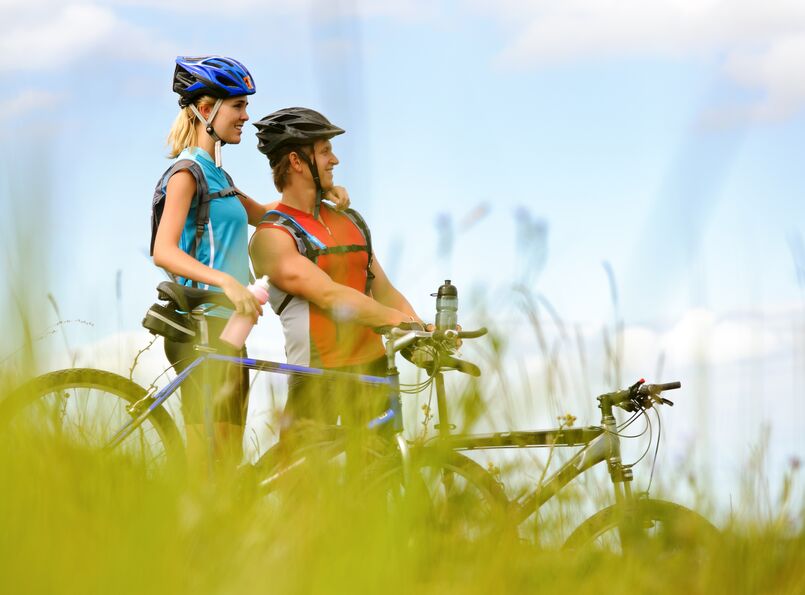 The stunning Sacramento Mountains stand guard over Ruidoso and offer a truly breathtaking site for all who visit the area.
The Lincoln National Forest sits at the mountain range's feet, nearly untouched but for the mountain biking trails that are just waiting to be used. The forest is dotted with canyons, offering incredible views of sheer rock faces, wildlife, open meadows and trails that range from novice to intermediate.
If you are traveling to Ruidoso, NM soon and are looking for a thrilling outdoor experience, we suggest checking out these three bike trails that will give you an incredible experience of this natural beauty.
Rim Trail
For the more adventurous biker, we suggest this 30-mile trail located in the Sacramento Mountains.
A beautiful trail climbing and descending through the mountains, it features two miles of terrain overlooking White Sands National Monument and provides truly incredible views. The intermediate trail is a rocky and root-filled single track and is recognized as a top trail in the state.
Bonito Lake Road
If you're looking for more of a loping ride, Bonito Lake Road just off of Highway 48 is an asphalt and gravel road that is perfect for an easy afternoon of mountain biking.
Just over 20 miles in total, this bike path offers picturesque tranquility of the lake that it circles. It also has vehicle access all along it, making for as long or short a trip as you would like.
Cedar Creek Trails
Located across from the Smokey Bear Ranger Station just off Mechem Drive (Hwy 48), Cedar Creek is one of Ruidoso's most popular recreation areas.
Also a part of the Lincoln National Forest, it is home to two popular bike trails, Lower Jerryatrics (T121) and Upper Jerryatrics (T121A) that total over 5 miles, with the upper being 3.8 and the lower 1.6 miles.
This trail can be ridden in either direction and it is recommended to be on the lookout for hikers and the occasional horse.
Whichever of these trails you decide to check out during your stay in Ruidoso, NM, you will need a place to rest your legs at the end of the day.
At Innsbrook Condos, we have luxury vacation rentals available that include condos or townhomes that offer you a relaxing place to rest after a long day in the mountains.
To learn more about our available rental options, we invite you to call us today at 1-800-284-0294.