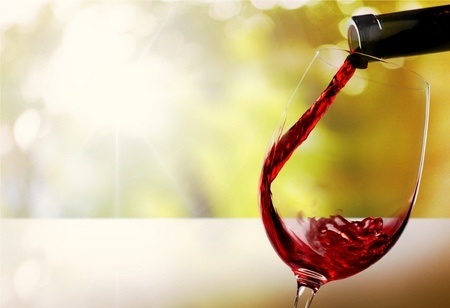 Hoping to plan a summer getaway but feeling uninspired when it comes to your destination?
Visit Ruidoso this summer for the Ruidoso Art and Wine Festival, which attracts locals and tourists from all over the country.
What could be better than a weekend filled with good wines and incredible art? 2017 marks the 46th Annual Ruidoso Art and Wine Festival which is taking place from July 21st through July 23rd at the Ruidoso Convention Center. This event is being hosted by the Ruidoso Valley Chamber of Commerce.
The art show will feature over 100 of the nation's most talented artists, each showcasing their work through many different mediums including sculpture, oil paint, mixed media, ceramic, photography and more. You'll also be able to view collectible handmade jewelry, and select vendors will be selling the art and jewelry as well.
This year, the festival will feature wineries based in New Mexico. As you browse the art, you can taste some of the best wines in the western United States.
Adult tickets are just six dollars and tickets for children under ten years old are just one dollar. You can buy a three day pass to take part in the whole festival for just $15.00 or you can buy a two-day pass for $10.00. Tickets for wine tasting are an additional $10.00 but do come with a free wine glass and free wine tastings at participating wineries. See more information on tickets.
If you're coming up for the festival and you're looking for a place to stay, visit Innsbrook Country Club and Resort for a relaxing getaway.