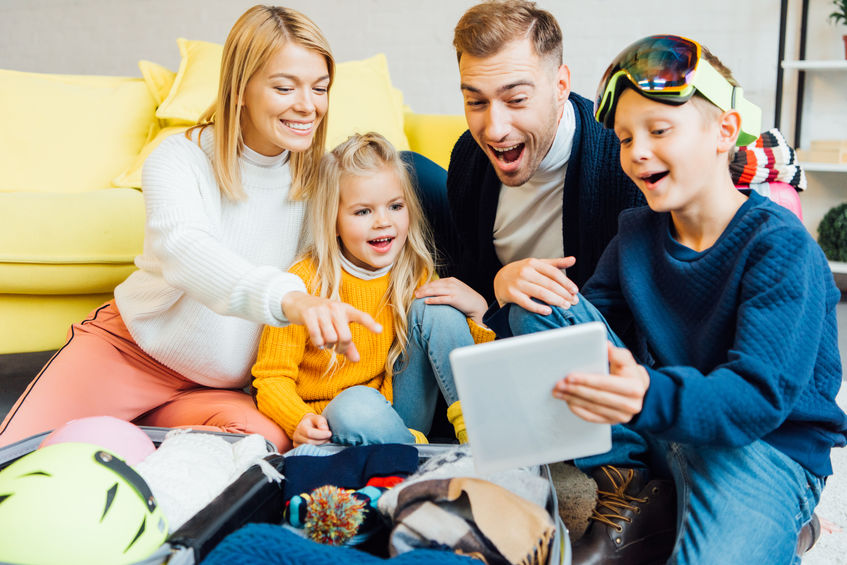 Skiing in Ruidoso, NM, is a popular pastime shared by the locals and tourists. If you have wanted to go skiing in New Mexico but you're not sure what to expect, we've created a list of gear to pack for your next trip!
If you're new to skiing, make sure you check out our previous blog post for 4 tips that will help first-time skiers.
Clothing to Pack for Your New Mexico Vacation
When you're packing for your trip to New Mexico, make sure you are packing enough waterproof, warm, and comfortable clothing. There is no worse feeling than the feeling of wet, cold clothing sticking to your skin, so make sure you pack plenty of waterproof options!
Also, be prepared to dress in layers. The weather can unexpectedly change throughout the day in New Mexico, which means your body temperature will also change.
Skiing Gear
Depending on where you ski, you can often rent equipment at the resort. If you're planning on renting your gear, be sure to call the resort beforehand to make sure they have equipment available. If you don't ski often, it's recommended to rent your gear rather than purchasing it.
Pack Your Electronics
Some people enjoy skiing with their phones and cameras while others prefer to go without them. Whether you bring them on the slopes with you or not, you're still going to want to pack your electronics. Pack your Go Pro to capture your downhill adventure, or bring your Bluetooth headphones so you can jam out to music while you're on the lift.
Just keep in mind that moving your electronics from a warm area to cold temperatures can cause internal condensation, which may damage your electronics if you're not careful with them. You can always invest in some waterproof cases or bags for extra protection.
Protective Wear
Even though it's winter, you should still be protecting your skin. Make sure you're packing protective eyewear such as goggles or sunglasses. Also, because the snow reflects sunlight, always wear sunscreen and chapstick with UV protection.
Packing for Your Ski Trip in Ruidoso, NM
If you haven't tried skiing in Ruidoso, NM now's the chance to! At Innsbrook Village Country Club and Resort, we are located just a short distance from Ski Apache, which is one of the most popular hills in Ruidoso, NM.