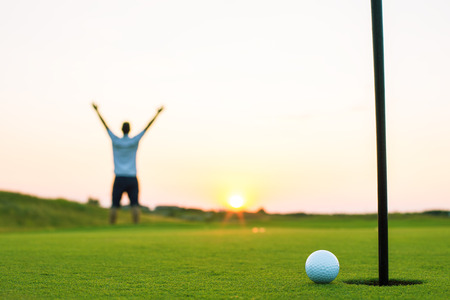 There are more than 25 million people who play golf in the U.S. every year—and it isn't difficult to see why. Golf is a great way to get some fresh air and spend time with close friends, especially as the weather warms up or if you are enjoying a resort vacation.
There are also a whole host of health benefits that come along with golfing. Here we name just a few.
Golf can be good for the heart.
Any time you're able to get your blood pumping, it will be good for your heart, and golf will definitely get your blood going in a variety of ways. While you might not necessarily associate golf with doing a lot of physical activity, it will require you to walk a lot, pick up your bag, swing your clubs, and make other movements that will ultimately benefit your heart by reducing your blood pressure and lowering your cholesterol levels.
It can also stimulate your mind.
In addition to helping your heart, golf can also keep your brain sharp. Studies have shown that walking regularly can strengthen the circuits in your mind and help your memory, and when you golf, you will definitely do a lot of walking. You will also keep blood flowing to your brain as you play a round.
It can reduce your stress levels.
When you play golf, you'll notice your stress levels going way down. While a number of things can have this effect, it's the combination of fresh air, socialization with friends, and your body's release of endorphins that will make stress disappear when you're out golfing.
It can even help you lose weight.
In order to lose weight, you need to walk about 10,000 steps per day. That might seem like a lot, but you'll actually hit that goal on most days when you golf, especially if you choose to walk rather than taking a cart. Best of all, you won't necessarily feel like you're exercising when you're walking on the golf course since you'll be having so much fun playing.
Are you itching to play a round of golf now? Start enjoying all the health benefits listed here—and more—by golfing at Innsbrook Condos during your next stay with us. Call us at 575-258-5441 to reserve a round.